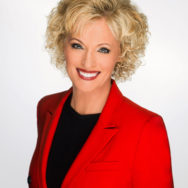 Holly Hoffman
Holly Hoffman
Born and raised in Eureka, South Dakota, Holly Hoffman was the last remaining member of the Espada Tribe and the last woman standing on Season 21 of CBS' hit reality show "Survivor Nicaragua". Through that experience, and others throughout her life, Holly was inspired to share her message of positivity, determination and confidence with business leaders, teachers, and students across the nation.
A professional motivational speaker and the author of Your Winner Within, Holly acknowledges that life is made up of challenges, and we are oftentimes faced with situations that seem insurmountable. But within each of us is an ability to focus our thoughts, emotions, and energy to succeed—if only we have the knowledge, tools, and discipline to do so.
Holly's writing and speaking not only offer encouragement and optimism but a roadmap for self discovery and spiritual enlightenment. Her methods—the ones she uses everyday in her own life—are intuitive, honest, and adaptable to nearly any situation. Readers and audience members alike walk away inspired to light the fire of successful living within themselves.
Today, Holly is a member of the National Speaker's Association and travels across the country, speaking to schools and universities, healthcare organizations, women's organizations, community leaders and business professionals. In her seven years of speaking, she has traveled to 36 states and been to 180 high schools. Holly inspires her audiences to take opportunities and focus on attitude, determination, confidence, desire, faith, and perseverance.