International Credit Union Contact Center Conference
October 23-25, 2023
Park MGM (Las Vegas, NV)
Price: $1099
Game On! Together We Win.
At the International Credit Union Contact Center Conference (ICUCCC), attendees will participate in interactive workshops with subject-matter experts from leading contact center technology providers.
Conference attendees will work with their credit union peers during daily breakout sessions to create processes to improve the member experience while maintaining employee workloads and morale. Past participants have shared that the tips and trends they learned during our breakout sessions help solve day-to-day issues while creating maps for long-range planning.
Who Should Attend
For 20+ years, ICUCCC conference attendees have recommended the credit union-centered conference to their peers.
Credit Unions of varying asset sizes attend each year, sending their contact center directors, managers, and members of their executive teams.
Event Emcee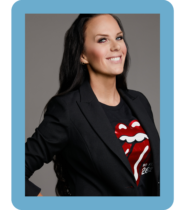 Dr. Brandi Stankovic
Dr. Brandi Stankovic
Dr. Brandi Stankovic is an organizational change expert, motivational speaker, artist, and mommy who inspires firms globally with her leadership, engagement, and award-winning education models. Dr. Stankovic is a trusted advisor and strategic planning facilitator who guides CEOs and Boards on risk appetite, organizational health, profitability, and growth. She is the COO of Advisory Solutions and Chief Strategy Officer at CU Solutions Group. Dr. Stankovic is the co-author of The Strategic MVP, a book of 52 growth and leadership tools, and the host of the energizing podcast, The Strategic Hotbox, designed to help executives reach their greatest potential. Dr. Stankovic is a director and co-founder of CU Pride, an industry organization serving LGBTQ+ community and allies. She also serves on the CMN Hospitals Credit Unions for Kids advisory group, HRD Network Board advisor, CUVM Board, and is a Development Educator CUDE and I-CUDE. Dr. Stankovic volunteers for World Young Credit Union Professionals and Global Women's Leadership Network, World Council of Credit Unions, helping advance young executives and women in leadership across the globe. Dr. Stankovic received her Bachelors in Finance and Economics at the University of Nevada, MBA from the University of San Diego, and Doctorate of Education from Pepperdine University.
A Special Thank You to Our Underwriters

Warning: Undefined variable $sponsor in /var/www/wp-content/themes/ncuccr/pages/template-conference.php on line 142

Warning: Trying to access array offset on value of type null in /var/www/wp-content/themes/ncuccr/pages/template-conference.php on line 142

Warning: Trying to access array offset on value of type null in /var/www/wp-content/themes/ncuccr/pages/template-conference.php on line 142