It's a Balancing Act
Member's needs change every day and they rely on you and your call center to help them with whatever that might be.  At the same time you are having to determine if they want the answers via text, email, or over the telephone.  It a balancing act to maintain and provide access to the services your members need.  Join us September September 28-30, 2020 at the MGM Grand in Las Vegas to discover wellness for you and your call center. 
Event Emcee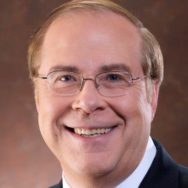 Paul Stull - Conference Emcee
Paul Stull - Conference Emcee
With more than 27 years of financial services executive leadership experience, Paul B. Stull became CEO and president of the Credit Union Association of New Mexico in March 2014. Before his tenure at CUANM, he spent seven years with Arizona State Credit Union in Phoenix where he served as senior vice president of Strategy and Brand, overseeing corporate strategy and planning, product management, and marketing.
A graduate of the Oxford Strategic Leadership Program, Stull received his undergraduate degree from Elmira College in New York. He was named Arizona Political Advocate of the Year in 2010. He served on the Marketing Association of Credit Unions Board of Directors, is a member of the Public Relations Society of America and the American Advertising Federation, and has been honored with over 80 national marketing, communications and branding awards.