Detailed Program Information
Networking Breakfast – 7:30 am (half hour earlier today!)
Challenge yourself to sit with people you don't know.  What better way to meet new friends than sharing a full breakfast together.  Last day to share your contact information with your new found friends so don't forget your business cards!
Opening Keynote – 8:00 am
Winning the Heart: Insights for Employee Engagement and Motivation
Josh Allison, Founder and Chief Ideator for ThinkCafé
With nearly 70 percent of the American workforce disengaged or actively disengaged in their daily work, organizations are striving to understand how to increase and sustain employee engagement.  Join Josh as we examine the latest motivation research and the mots successful strategies available for winning and keeping the heart of your employees.
Key learning objectives include examining:
What the best do different: Three lessons found from the successful coaching cultures
Intrinsic vs. Extrinsic rewards and what the latest research tells us about staff incentives
How to burst The Law of Limited Performance through strength based coaching
How to leverage the feedback loop for better employee/leader communication
General Session – 9:15 am
SilverCloud, Al Rosenbaum
100% Automated Support: How a vision drives change
An audacious vision is exactly what call center leaders need to thrive in the digital age. In this session we will introduce a challenger approach (and related metrics) that will inspire call center leaders to rethink support delivery methods and show how small, incremental improvements drive LARGE efficiency gains.
Exhibitor Crawl – 10:15 am
Listen as we visit each exhibitor for their farewell remarks and door prize drawings.
Closing General Session – 11:00 am
Hot?… or Not? And What Are YOU Going to DO About it?
Lori Bocklund, Strategic Contact
Artificial Intelligence and Bots sound like they could dazzle your members. And Credit Unions are moving to the cloud, adding channels, pursuing fraud prevention and authentication tools, and even thinking about fixing those clunky desktop apps. Worried you'll be left behind? Maybe it's time to do something! Or concerned some of these things won't deliver the bang for the buck? Maybe there are some signposts on the path to success!
Lori Bocklund of Strategic Contact, who we all know LOVES technology and credit unions, is going to help us figure out what's hot and what's not. She will send us on our way home with energy about what we're going to do next to serve our members and deliver value from our projects. Don't book your flight too early and miss this fun and valuable closing session!
Today's Speakers
Josh Allison
Josh Allison
Josh is the Founder and Chief Ideator for ThinkCafé, a consulting company committed to solutions for the new workplace. He has spoken and worked with organizations from Hawaii to New York and 25 states in between. Josh is a thought leader on a mission to help fix the broken in work. A passionate speaker and trainer, he specializes in workplace leadership and engagement for the finance and communication industries.
In the past, Josh partnered with an Emmy winning TV show to develop a financial literacy program for use by schools across the country. In 2013, he worked alongside international credit unions to study best practices in Gen Y engagement in partnership with the WOCCU. In 2014, Josh was recognized as the CUNA Business Development Professional of the Year for the credit union industry. In 2015, Josh was recognized as a top ten speaker for the 2015 World Credit Union Conference. Josh also serves as a Senior Consultant for FI-Strategies – a leading consulting firm serving the trillion dollar credit union industry.
He serves as a CUNA FUSE Institute faculty member, is a graduate of Leadership Spokane and certified as a Credit Union Development Educator (CUDE). Josh lives with his beautiful wife and children in Spokane, Washington.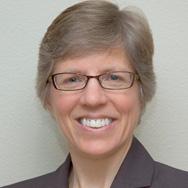 Lori Bocklund
Lori Bocklund
Lori Bocklund
President
Strategic Contact, Inc.
Lori Bocklund is President of Strategic Contact, an independent consulting firm that helps companies optimize the value of their customer contact technology and operations. Strategic Contact helps companies develop and execute plans tied to business goals, conduct assessments and build roadmaps, develop requirements and select appropriate solutions, and manage projects to successful implementation.
Lori is a recognized industry leader in contact center strategy, technology, and operations. With over 25 years in the industry, she has acquired an understanding of a broad spectrum of systems, applications, and operational environments. She shares her knowledge and experience through speaking engagements, seminars, articles, and the book she co-authored. Attendees of Lori's seminars and courses appreciate her enthusiasm, energy, and humor, and her ability to make today's complex contact center environment more readily understood.
Lori has a B.S. in Electrical Engineering from South Dakota State University and an M.S. in Electrical Engineering from The George Washington University. She is also certified in Change Management with Prosci.
Al Rosenbaum
Al Rosenbaum
Al Rosenbaum is the Executive Vice President of Customer Success at SilverCloud, Inc., where he brings more than 25 years of customer success, sales, and marketing experience. He graduated from the University of Massachusetts, Amherst with a B.A. in Consumer Behavior and received his Master of Business Administration from Bentley College. Rosenbaum specializes in increasing revenue and deposits, improving customer experience & engagement, and improving call center efficiency and cost control.
A Special Thank You to Our Underwriters