Detailed Program Information
Networking Breakfast – 8:00 am
Challenge yourself to sit with people you don't know.  What better way to meet new friends than sharing a full family style breakfast together.  Don't forget your business cards!
Opening Keynote – 9:00 am
Key Performance Indicators Custom Fit for Your Credit Union
Jay Minnucci
When it is time to tell the story of our performance, we do so through numbers.  The amount of customers served, the speed at which we served them, the quality that we provided – these and other numbers are what key stakeholders use to place a value on our service organization.  They become the basis point for setting priorities and approving budgets, and they help us determine whether the actions we have taken delivered the results we desired.
With all that at stake, it is critically important we get these numbers right.  Our Key Performance Indicators (KPIs) need to be timely, clear and comprehensive.  But you can't just pull the usual numbers and objectives from "off the rack" and hope they will be a good fit.  Just like an XL suit won't flatter a smaller frame, metrics valued by thousand-seat contact centers are a poor match for a 20 seat operation.  The right set of KPIs need to be tailor-made to your culture, strategy and size specifications.  This session will explore how to custom fit these key numbers so you get the best possible alignment between the metrics you report and the overall mission of the contact center.
Exhibitor Crawl – 10:00 am
Listen as we visit each exhibitor for their farewell remarks and door prize drawings.
General Session – 10:45 am
Scoring G.O.A.Ls that Matter
Dr. Samuel L. Jones, Professional speaker, author, and educator
When it comes to GOALS, most call center leaders struggle because they can have conflicting effort when factors outside of their control (economy, retention, regulations, etc…) have an immediate impact on their leadership skills. This session will help participants to refocus their efforts on scoring the GOALS that matter in work and life.
Key learning takeaways include:
How to evaluate current goals
How to apply a 7 step process to scoring any goal you have
How to duplicate these efforts in other areas of your life
Today's Speakers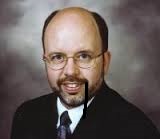 Jay Minnucci
Jay Minnucci
Jay Minnucci is the President and Founder of Service Agility, a consulting company dedicated to improving customer service and call center operations. In this role, he provides strategic and tactical guidance across all industries for enterprises that seek to optimize customer interactions. His client list ranges from small start-up operations to large Fortune 500 corporations, and he has completed assignments in call centers around the globe.
In addition to consulting work, Jay is on the editorial board and writes a monthly article for the Contact Center Pipeline. He has contributed to a variety of other journals, studies, and books, including the most recent edition of Call Center Management on Fast Forward. He has taught a number of classes on call center management, and is a featured speaker at many industry conferences.
Before becoming a consultant, Jay spent 17 years running mission-critical award winning call center operations.
Dr. Samuel Jones
Dr. Samuel Jones
Dr. Samuel Jones is a professional speaker, author, and educator from the heart of the Mississippi Delta. He's the owner of Life Changing Presentations, a company that conducts seminars, workshops, leadership training, and presentations that focus on transformational leadership development. He is also the Vice President of Student Affairs at Jones County Junior College and the leadership facilitator for the Mississippi Economic Council's Leadership Mississippi program.
Dr. Jones holds a Bachelor's degree in Advertising, a Master's degree in Public Relations and a Ph.D. in Educational Leadership. As a former college and professional athlete with years of executive management experience, Dr. Jones uses personal experiences to highlight personal and professional know-hows that will truly make a difference. He is passionate about the success and significance of individuals and organizations.
Dr. Jones is a certified instructor for Jack Canfield's Success Principles program, a member of the National Speakers Association and a member of the Alumni Hall of Fame at the University of Southern Mississippi. He is the author of "The Man I Never Knew: How Leadership Can be Developed by Faith, Family, and Friends," "Live Life on Purpose: From Discovery to Practice" and
his new book "Winning Before & Beyond the Finish Line: From Survival to Success to Significance" is forthcoming (2017).