Detailed Program Information
Networking Breakfast  – 8:00 am
Challenge yourself to sit with people you don't know.  What better way to meet new friends than sharing a full breakfast together.  Don't forget your business cards!
Opening Keynote – 9:00 am
Drama Free Customer Service
Dennis McIntee, Corporate Culture Trainer
You can deliver excellent service consistently with greater employee ownership.  In this interactive workshop you'll discover what makes The Disney Experience™ and how to apply those same processes in your teams.
Discover the EBAR Customer Service Transformer™ to help people deliver consistent, excellent customer service
Learn the secrets to developing Behavior Standards
Learn how to create self-directed work teams so everyone can own his or her role
Explore the power of storytelling to transform the way your team delivers exceptional service
Networking Break with Exhibitors – 10:00 am
Meet and network with industry resource experts specific to your call center needs.
Breakout Sessions – 10:30 am (repeat at 12:30 pm and 2:15 pm)
Networking Lunch – 11:30 am – 12:30 pm
Keep the community conversations going! Challenge yourself to sit at a new table.
Breakout Sessions – 12:30 pm (repeat at 2:15 pm)
Choices! Choices! Choices! The same breakouts repeat.
Networking Break with Exhibitors – 1:30 pm
Meet and network with industry resource experts specific to your call center needs.
Breakout Sessions – 2:15 pm
Don't miss out! The same breakouts repeat.
Transition Break – 3:15 pm
Round Table and CEO-Director Forum Discussions – 3:30 pm
Day two of  sharing best practices happening in your call center.  Choose to continue the conversation from yesterday or move to another topic.  This is your time to discuss what matters most with your peers. We traditionally divide groups by asset size but you are welcome to attend any round table.
Tuesday Evening Event – 6:30 – 8:30 pm
Today's Speakers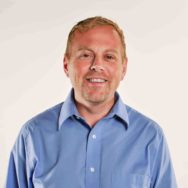 Dennis McIntee
Dennis McIntee
Dennis McIntee is a Change and Effectiveness Consultant, Corporate Culture Trainer and Executive Coach who is obsessed with eliminating the drama from teams so organizations achieve their results faster with less stress.
Dennis' unique combination of experience of over 15 years of pastoral ministry, marriage and family therapy and working cross-culturally in Europe translates into powerful consulting, training and speaking services for his clients just like you. Dennis' Drama Free Process™ is now in use by organizations nation-wide.
Highlights of Dennis McIntee's Experience:
Trained over 10,000 European leaders in cultural transformation.
Consulted in over 40 Healthcare facilities throughout the U.S.
Led 5 leadership schools in Germany, Poland, Slovakia, Czech Republic and Croatia
Developed Performance Review and Coaching Processes for multiple organizations
Key areas of expertise include leadership effectiveness, taking the drama out of communication, building effective teams, hassle-free accountability, conflict resolution, strategic planning, customer service, personal effectiveness and time management.
Dennis has delivered more than 10,000 keynote speeches since 1991 and has facilitated more than 100 multi-day conferences for his clients. Dennis is the author of The 8 Qualities of Drama Free Teams (2015), People Smart (2012), Time Mastery (2012), Thinking Styles of a Super Achiever (2010), Wake up and Dream (2010) and The Power of Pursuit (2014