Detailed Program Information
Networking Breakfast  – 8:00 am
Challenge yourself to sit with people you don't know.  What better way to meet new friends than sharing a full breakfast together.  Don't forget your business cards!
Opening Keynote – 9:00 am
Drama Free Customer Service
Dennis McIntee, Corporate Culture Trainer
You can deliver excellent service consistently with greater employee ownership.  In this interactive workshop you'll discover what makes The Disney Experience™ and how to apply those same processes in your teams.
Discover the EBAR Customer Service Transformer™ to help people deliver consistent, excellent customer service
Learn the secrets to developing Behavior Standards
Learn how to create self-directed work teams so everyone can own his or her role
Explore the power of storytelling to transform the way your team delivers exceptional service
Networking Break with Exhibitors – 10:00 am
Meet and network with industry resource experts specific to your call center needs.
Panel Discussion with Industry Experts – 10:30 am
Join us for an engaging conversation around Philosophy, Training, Community and much more!
Networking Lunch – 11:30 am – 12:45 pm
Keep the community conversations going! Challenge yourself to sit at a new table.
General Session – 12:45 pm
The Value of Knowing your Member
Sue Hoatson, Avtex
We live in a world where our experiences with companies that we do business with influence our expectations of what we want, need and expect from our financial institutions. The personalization, ease, speed, and thoroughness we experience in our dealings with Amazon, Apple, Uber, & Door Dash set the tone for the experience members desire from you. Come hear about the things your CU can do to create more personalized, easy, rapid, and thorough member experiences that will help your CU be the brand they talk about.
Networking Break with Exhibitors – 1:45 pm
Meet and network with industry resource experts specific to your call center needs.
General Session – 2:15 pm
Listening to the Voice of the Member
Jay Minnucci, Service Agility
Everyone likes to see high member satisfaction scores. But great surveys should provide you with more than just enviable scores. They should be reflective of your entire member base, identify what specifics matter most, and point you in the right direction to drive the metrics even higher.  In this session, we will discuss how to generate survey results that accurately reflect the full breadth of your member base. We will reveal how transactional surveys can identify those "moment of truth" calls that are critical to your members, and how to use the data to determine what actions should come next. Member surveys do much more than just tell you the score, and our discussion will help you see these reports in a new light.
Transition Break – 3:15 pm
Round Table and CEO-Director Forum Discussions – 3:30 pm
Day two of  sharing best practices happening in your call center.  Choose to continue the conversation from yesterday or move to another topic.  This is your time to discuss what matters most with your peers. We traditionally divide groups by asset size but you are welcome to attend any round table.
Tuesday Evening Event – 6:30 – 9:30 pm
Join us as we go back in time to the prohibition period at the Mob Museum.  Be the Cat's Meow and wear your favorite Glad Rags.   Explore three floors of history, eat at our Hash House and enjoy a little Giggle Juice with friends.   Don't get Behind the Eight Ball…everyone who dresses in theme for the party will be entered into a special door prize drawing.   SPEAK Easy – this is going to be the Bees Knees!
Today's Speakers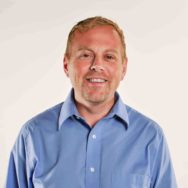 Dennis McIntee
Dennis McIntee
Dennis McIntee is a Change and Effectiveness Consultant, Corporate Culture Trainer and Executive Coach who is obsessed with eliminating the drama from teams so organizations achieve their results faster with less stress.
Dennis' unique combination of experience of over 15 years of pastoral ministry, marriage and family therapy and working cross-culturally in Europe translates into powerful consulting, training and speaking services for his clients just like you. Dennis' Drama Free Process™ is now in use by organizations nation-wide.
Highlights of Dennis McIntee's Experience:
Trained over 10,000 European leaders in cultural transformation.
Consulted in over 40 Healthcare facilities throughout the U.S.
Led 5 leadership schools in Germany, Poland, Slovakia, Czech Republic and Croatia
Developed Performance Review and Coaching Processes for multiple organizations
Key areas of expertise include leadership effectiveness, taking the drama out of communication, building effective teams, hassle-free accountability, conflict resolution, strategic planning, customer service, personal effectiveness and time management.
Dennis has delivered more than 10,000 keynote speeches since 1991 and has facilitated more than 100 multi-day conferences for his clients. Dennis is the author of The 8 Qualities of Drama Free Teams (2015), People Smart (2012), Time Mastery (2012), Thinking Styles of a Super Achiever (2010), Wake up and Dream (2010) and The Power of Pursuit (2014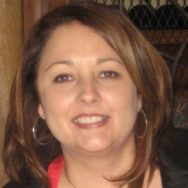 Sue Hoatson
Sue Hoatson
Sue Hoatson is the Director of Financial Sales with Avtex. She works 200 credit unions nationwide of all sizes. She has more than 28 years of experience in the communication industry, with Avaya and Interactive Intelligence/Genesys and has spent the last 15 years with Avtex. Sue's passion is working with credit unions to help them move and grow with ever-evolving technologies to meet and exceed their member expectations.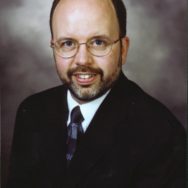 Jay Minnucci
Jay Minnucci
Jay Minnucci is the President and Founder of Service Agility, a consulting company dedicated to improving customer service and call center operations. In this role, he provides strategic and tactical guidance across all industries for enterprises that seek to optimize customer interactions. His client list ranges from small start-up operations to large Fortune 500 corporations, and he has completed assignments in call centers around the globe.
In addition to consulting work, Jay is on the editorial board and writes a monthly article for the Contact Center Pipeline. He has contributed to a variety of other journals, studies, and books, including the most recent edition of Call Center Management on Fast Forward. He has taught a number of classes on call center management, and is a featured speaker at many industry conferences.
Before becoming a consultant, Jay spent 17 years running mission-critical award winning call center operations.