Special this year and priced separately at $199 Per Person
2020 and Beyond: Preparing for the Future
Presenter: Jay Minnucci
Wednesday, October 23, 2019
1:00 to 5:00 PM
Park MGM
$199 PP

The one constant in a call center is change. Trying to sift out the noise from the truly transforming is a full-time challenge for anyone in a leadership position. With no signs that the pace will slow down, avoiding change is not an option. We need to make planning for the future a key initiative in our call centers.
So what does the future hold for us? While no one knows for sure, there are key trends that provide some clues. The member of tomorrow is counting on us to evaluate these appropriately, so he/she can be served in the preferred channel, with the right resource, in an efficient manner.
This workshop will help us chart the course. In it, we will explore how critical pieces of the service puzzle have changed in the past and what we might expect next year and beyond from the following groups:
• Customers
• Technology Providers
• Employees
For each of these items, we will explore the external and internal factors that impact how great service will be defined in the years ahead. We will use the lens of history to track what has happened in the past in order to add some clarity to the possibilities of the future. We will also use some interactive polling to get a sense of what others are doing today to get ready for tomorrow. Participants will walk away with a better idea of the changes we need to address and the best options for doing so.
Today's Presenter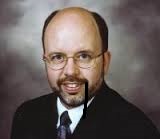 Jay Minnucci
Jay Minnucci
Jay Minnucci
President
Service Agility
jaym@serviceagility.com
(215) 679-5250
Jay Minnucci is the President and Founder of Service Agility, a consulting company dedicated to improving customer service and call center operations. In this role, he provides strategic and tactical guidance across all industries for enterprises that seek to optimize customer interactions. His client list ranges from small start-up operations to large Fortune 500 corporations, and he has completed assignments in call centers around the globe.
In addition to consulting work, Jay is on the editorial board and writes a monthly article for the Contact Center Pipeline. He has contributed to a variety of other journals, studies, and books, including the most recent edition of Call Center Management on Fast Forward. He has taught a number of classes on call center management, and is a featured speaker at many industry conferences.
Before becoming a consultant, Jay spent 17 years running mission-critical award winning call center operations.